Sponsored By Security Boulevard
September 23, 2019
1 PM ET
Application security is an effective tool for defending against attacks. But as IT infrastructures shift to "software-defined everything" and move to the cloud, traditional appsec models no longer are enough to protect the application.
This webinar takes a look at how companies are addressing new models to address more dispersed and dynamically connected applications, from traditional web and mobile APIs to containers and microservices.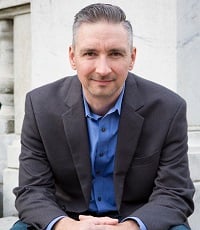 Tom Eston, Sr. Manager, Penetration Testing, Veracode
Tom Eston is the Senior Manager of Penetration Testing at Veracode. Tom's work over his 14 years in cybersecurity has focused on network, red team, application penetration testing, as well as security and privacy research. He has led multiple projects in the cybersecurity community, improved industry standard testing methodologies, and is an experienced team manager and leader. He is also the founder and co-host of the weekly Shared Security Podcast; and a frequent speaker at security user groups and international cybersecurity conferences including Black Hat, DEF CON, DerbyCon, SANS, InfoSec World, OWASP AppSec, and ShmooCon.

David Habusha, Product Management, WhiteSource
Over the last 20 years, David held senior positions in Product Management and R&D management. David led product management teams for more than 10 years in large ISVs (Symantec, Veritas, Precise and OpTier) and startups, taking products from concept to market leaders. David is the Co-Founder of MyPermissions, a world leader in online privacy protection and is the founder of iMesh.com, a p2p file sharing network, the 4th most downloaded software for more than 8 years. David holds BSc in computer science cum laude from the Tel Aviv Open university.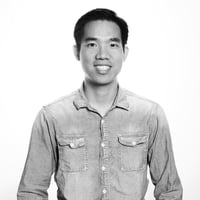 Brian Joe,
Senior Director, Product Management,
Signal Sciences
Brian Joe is Senior Director of Product Management at Signal Sciences, where he is responsible for all growth-related product management initiatives. Previously, Brian was Director of Product Management at Verizon Communications and spent 14 years leading product for their DDOS, WAF, Bot Mitigation, DNS, VPN, Networking, Storage, and Video Streaming domains. Brian received his MBA at New York University's Stern School of Business and his BS in Computer Science from UCLA.