October 4, 2018
1 PM EDT
DevSecOps is increasingly becoming the new normal for organizations that develop their own applications, as the risk from cyberthreats grows daily. DevSecOps helps companies in their own application security efforts by including security earlier in the application development process, not treating security as an afterthought. We'll explore the growing trend of DevSecOps and share some best practices for organizations as they seek to shift security left in their application development process.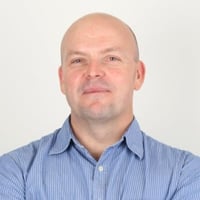 Colin Domoney, Senior Principal Transformation Consultant, CA Veracode
Colin Domoney, senior principal transformation consultant, is responsible for thought leadership and domain expertise focused on Application Security and Secure DevOps. He works with organizations worldwide on DevOps strategy with an emphasis on the security technologies and techniques, and has a particular interest in the deployment of technology to facilitate the widespread and frictionless automation of all aspects of security assessments. As an evangelist of DevSecOps at CA Veracode, Colin has spoken at numerous industry conferences, and presented multiple webinars on security challenges within DevOps, in addition to being an advisor to many Fortune 500 companies in their transition to DevSecOps.

Jeannie Warner, Security Manager,
WhiteHat Security
Jeannie has worked in security since 2001, with detailed work in analysis and operations, product management, product marketing, senior operations management, and occasional forensics investigation and compliance. She is an advocate and evangelist for security process maturity, and finding integration points for application and network security as the "big picture" in managing risk.

Azi Cohen, Co-Founder and General Manager, North America at WhiteSource
Azi Cohen leads the business activity of WhiteSource in North America, and is one of the three co-founders of the company. Azi is a serial entrepreneur and an executive with over 25 years of experience in leading technology based startups as well as established companies.
Before taking an active role at WhiteSource Azi served as Co-founder and Executive Chairman at BETTER mobile, CEO and CO-Founder of Eurekify (acquired by CA), VP Security Strategy at CA Technologies, CEO of Aduva Inc (acquired by SUN), General Manager of Precise Software Israel, and more. Azi is also an active angel investor and member of the BOD at NY Angels, BETTER Mobile, RDV systems and others.