Sponsored By Security Boulevard
November 18, 2019
1 PM ET
The need to include security as part of the DevOps process is well-understood, and greater numbers of DevOps teams are shifting security left to ensure their applications are more secure. But how can an organization scale its DevSecOps efforts without introducing unnecessary friction in the software development life cycle? This webinar explores some of the pitfalls to avoid when looking to scale DevSecOps and offers tips to help organizations keep their DevSecOps efforts on track.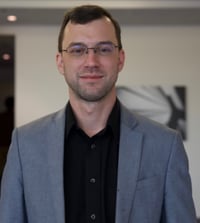 Jeffrey Martin
Director of Product, WhiteSource
Jeff has spent the last 15 years in Product roles helping both the organizations he worked for and their customers transform and measure their business processes, Development, and QA. He especially enjoys cultural and mindset transformations for their ability to create lasting progress.

Matt Brown, Principal Solutions Architect, Veracode
Matt has been working in Cyber Security for 8 years with a focus on guiding organizations on incorporating security. He especially focuses on bridging the gap between security and development to harmonize the DevSecOps approach.

Andrei Bezdedeaunu, Vice President of Engineering, ZeroNorth
Andrei Bezdedeanu's focus as Vice President of Engineering is on platform development, partner integrations and early customer experience. Prior to joining ZeroNorth, Andrei was Head of Application Development at Grantham, Mayo, Van Otterloo, LLC. in Boston, a global investment leader with expertise in quantitative management of multi-asset class strategies. At GMO he led a team of 120 developers, project managers and support engineers, and implemented applications for research, portfolio analysis, trading and operations. He is a seasoned technology leader and Certified Scrum Master with almost 20 years of experience in financial services technology, developing complex systems and managing engineering teams of various sizes.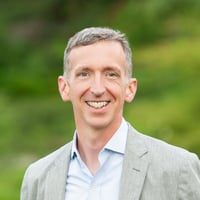 Tim Buntel, Threat Stack VP of Application Security Products
Tim Buntel is VP of Application Security Products at Threat Stack. Prior to this role, Tim has built globally recognized software businesses for 20 years at startups, midsized companies in transition, and the largest global brands, including Atlassian, Adobe, Microsoft, and XebiaLabs with an emphasis on developer tools and platforms; helping developers build better software. He is also a founding mentor and Board member at Smarter in the City, a non-profit high-tech accelerator with a mission to diversify Boston's startup sector by providing support and resources for local minority-run ventures.