Sponsored By Contrast Security
November 19, 2019
1 PM ET

Chutes and Ladders of Migrating to the Cloud & Securing Applications
The journey of cloud migration isn't a straight and narrow path, and enterprise DevSecOps teams generally use a variety of tools to reach their goal. In this webinar, we will deep dive into SAP Concur's journey, and how they are leveraging Contrast Security's embedded application security model and AWS in tandem to "shift left", create a seamless developer experience, and deliver secure application workloads on the cloud.
Join key executives from SAP Concur, AWS and Contrast Security as they discuss how to avoid the pitfalls and pioneer a secure cloud path to success.
In this webinar, you will learn:
The start: Why SAP Concur moved to AWS

The next step: Cloud enables increased velocity

The chutes and ladders: Security challenges with increased software velocity

The resolution: Design Architectures and Deployment Models between Contrast Security and AWS

The lessons learned: Continuous Improvement & Best Practices.
Register today to understand how the combined benefits of AWS and Contrast Security can help you get ahead in your journey to a secure cloud.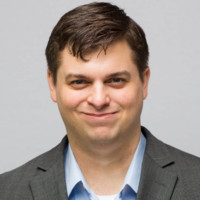 Rory McEntee - Director of Application Security, SAP Concur
Rory McEntee is the Director of Product Security at SAP Concur. Concur's Product Security team is dedicated to supporting the company's R&D teams by providing security processes, integrated tooling, and governance for Concur's R&D teams. Prior to joining Concur, Rory spent five years in the military. He enjoys hacking for beer and profit and making others passionate about security.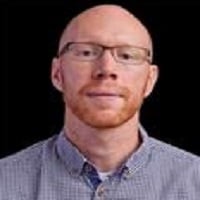 Scott Ward – Principal Solutions Architect, Amazon Web Services
Scott Ward is a Principal Solutions Architect with Amazon Web Services (AWS). Based out of Seattle, WA, Scott is part of a team that supports AWS's global network of technology and consulting partners. Scott's focus is on security technology partners and his work with partners includes existing AWS architecture validation and improvements, planning new architectures for workloads on AWS, providing guidance on how to use new AWS services, and providing general technical enablement. In addition to a focus on AWS cloud security Scott has a deep background in supporting, enhancing, and building global financial solutions to meet the needs of large companies, including many years supporting the global financial systems for Amazon.com.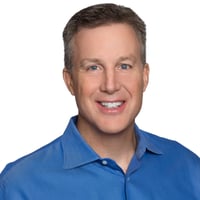 Jeff Williams - CTO and Co-Founder, Contrast Security
Jeff brings more than 20 years of security leadership experience as co-founder and Chief Technology Officer of Contrast Security. He's very active in the DevSecOps community, recently authored the DZone DevSecOps cheat sheet, and speaks frequently on the topic. Prior to Contrast, Jeff was co-founder and CEO of Aspect Security, acquired by EY. Jeff is also a founder and major contributor to OWASP, where he served as Global Chairman for 9 years and created the OWASP Top 10, OWASP Enterprise Security API, OWASP Application Security Verification Standard, XSS Prevention Cheat SHeet, and many other widely adopted free and open projects. Jeff has a BA from Virgina, an MA from George Mason, and a JD from Georgetown