April 2, 2018
1 PM EDT
Love it or hate, the annual RSA Conference (RSAC) in San Francisco is the largest cyber security conference in world. It is where the world comes to talk and learn security. Inevitably every year at RSAC there are some technologies that become the industry buzzwords and hot buttons. These generally stay on top of mind in the security industry for the rest of the year and beyond. In past years topics like cloud security, NAC, machine learning, threat analysis and more have launched entire ecosystems coming out of RSAC.
What will be the hot topics and technologies this year? Can AI & ML be top of mind again? Container security perhaps? What will catch the fancy of the more than 40k visitors to RSAC this year? Join our all-star panel of security industry insiders led by Security Boulevard editor-in-chief, Alan Shimel (a 17-year veteran of RSAC himself) as we discuss and explore what are the hot topics for RSAC 18 in San Francisco this year.

Ryan O'Leary,
Chief Security Research Officer,
WhiteHat Security
Ryan O'Leary is Chief Security Research Officer for WhiteHat Security, leading a new team called the Security Research Institute (SRI) which is chartered with advancing and promoting an understanding of application security, vulnerabilities, attack vectors and threats to help secure digital business. The SRI is an off-shoot of the WhiteHat Threat Research Center (TRC), the specialized team of web application security experts which O'Leary has led since early 2009. Ryan joined WhiteHat Security as an ethical hacker in 2007 and has since developed a breadth of experience finding and exploiting web application vulnerabilities and configuring automated tools for testing. He swiftly rose through the ranks to become the Vice President of the TRC in 2016, reporting directly to CEO Craig Hinkley. Under Ryan's leadership, the team has built a one-of-a-kind database that combines details of many millions of million vulnerability patterns with proprietary algorithms to assess the threat level.
As one of the world's leading experts on application security, Ryan is frequently turned to by the media for commentary on some of the most pressing cyber security issues of our time.

Chris Eng, VP of Research, Veracode
Chris Eng has over 15 years of application security experience. As Vice President of Research at Veracode, he leads the team responsible for integrating security expertise into Veracode's technology. Throughout his career, he has led projects breaking, building, and defending web applications and commercial software for some of the world's largest companies.
Chris is a frequent speaker at premier industry conferences, such as BlackHat, RSA, OWASP, and CanSecWest, where he has presented on a diverse range of application security topics, including cryptographic attacks, agile security, mobile application security, and security metrics. Chris has been interviewed by Bloomberg, Fox Business, CBS, and other media outlets regarding security trends and noteworthy events. Additionally, he has served on the advisory board of the SOURCE Boston conference since its inception.
Chris holds a B.S. in Electrical Engineering and Computer Science from the University of California. Chris is an unabashed supporter of the Oxford comma and hates when you use the word "ask" as a noun.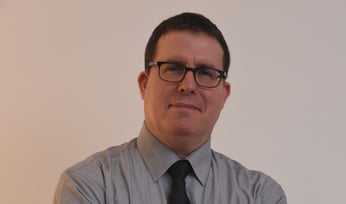 Rami

Elron

, Senior Director of Product Management, WhiteSource
Rami has more than 25 years of experience in companies such as IBM, BMC Software and more, thereby directing large-scale projects and driving successful customer-facing, engagements in data security, data storage, data science, product management and business strategy. In addition, Rami is an acclaimed presenter and co-author of several books and international security-related standards.