Sponsored by One Identity
May 23, 2019
1 PM ET
Implementing Identity and Access Management universally across multiple IT infrastructures and software platforms is a major challenge for any organization. IAM implementation is no longer about promoting efficiency during an onboarding process, rather it's more about managing roles, ensuring compliance, and promoting security. To do their daily job successfully, users today expect to get access to information they need from anywhere at any time, regardless of the target system or application. IT departments are struggling to make this access frictionless for users yet maintain compliance with corporate and government-imposed security and privacy regulations. This task is even more complicated if business-critical platforms like SAP are involved – not only SAP has its own security and access governance requirements, it is usually managed by a completely separate team from the one responsible for enterprise-wide IAM program. In this webinar, we will cover the challenges of managing SAP environments in silos, and how One Identity can help overcomes these challenges, and reduce the burden of managing SAP.
You will learn how One Identity Manager:
Provides a unified view and enterprise management of SAP accounts on different systems, as well as the rest of the enterprise
Associates an SAP account with standard user corporate identity, bringing everything under governance
Scales to hundreds-of-millions of SAP objects
Provides SAP-optimized SoD verification and enforcement
Delivers SAP-specialized workflows and business logic within enterprise governance
Integrates with SAP cloud applications through One Identity Starling Connect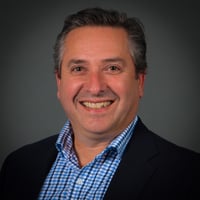 Alex Binotto,

Senior Product Manager, One Identity
Alex Binotto is the senior product manager for One Identity's identity management products. Alex is responsible for the product management, strategy and enablement for One Identity's Identity Governance portfolio. Alex has helped evolve One Identity's market-leading identity governance product line. Prior to joining One Identity, Alex was at Dell Security, and also spent 18 months at CA as senior solution strategist in their Security Solutions group. Plus, he has worked more than 20 years with Quest Software, working in many areas, including pre-sales engineering, exchange migration consulting and product management.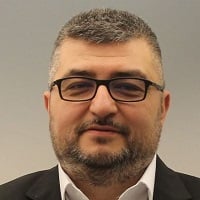 Cengiz Tuztas, S

enior Solutions Architect for Identity and Access Management, One Identity
Cengiz Tuztas works as a senior solutions architect for IAM and serves customers across EMEA. He has a history of 15 years in IAM, starting with directory and access management solutions, and working as an implementer for identity management solutions before moving into his current role. He joined One Identity in 2013.