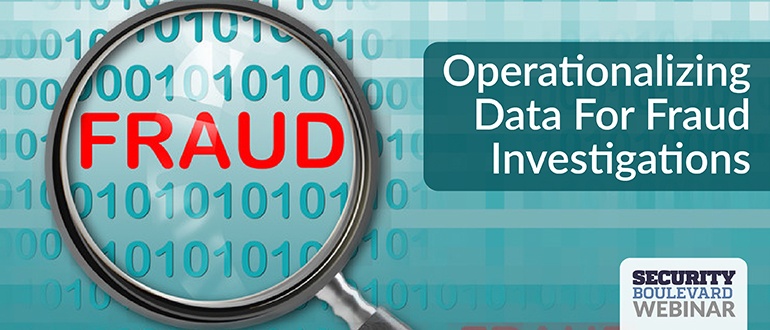 Sponsored by SpyCloud
November 7, 2018
1 PM ET
Security and Fraud teams are swimming in data. Data is not the problem, but operationalizing and making use of the data we have is, especially when it comes to fraud prevention.
Join Chip Witt, head of product at SpyCloud, and Security Boulevard Managing Editor Charlene O'Hanlon for a lively discussion and live Maltego examples on how organizations can actually get a handle on their data and into their security systems to prevent fraud.
Chip Witt
Head of Product Strategy, SpyCloud
Chip Witt has nearly twenty years of diverse technology experience, including product management and operations leadership roles at Hewlett Packard Enterprise, Webroot, VMware, Alcatel, and Appthority. He is currently the Head of Product Strategy and manages the Customer Success Program at SpyCloud, which provides cloud-based security services to help businesses of all sizes prevent data breaches and account takeover attacks by alerting when employee or company assets have been compromised. Chip works closely with field intelligence teams specializing in OSINT and HUMINT tradecraft, actor attribution and underground monitoring.
Charlene O'Hanlon
Managing Editor, Security Boulevard
Charlene O'Hanlon is managing editor at MediaOps. She is an award-winning journalist serving the technology sector for 20 years as content director, executive editor and managing editor for numerous technology-focused sites including DevOps.com, CRN, The VAR Guy, ACM Queue and Channel Partners. She is also a frequent speaker at industry events and conferences.
Charlene graduated from the University of Arizona (go Wildcats!) with a bachelor's degree in journalism and currently makes her home in the Washington, D.C. region.