January 28, 2019
1 PM EDT
Abstracted infrastructure such as containers and serverless are shaping the next generation of cybersecurity technologies. These technologies are taking security and end-user training to the next level, enabling companies to take their cybersecurity deeper throughout their organization and incorporating new approaches to security monitoring and controls. In this webinar, we'll examine what's on the horizon for cybersecurity and what organizations can do to prepare now.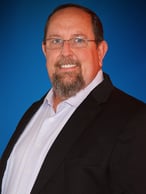 Erich Kron, Security Awareness Advocate, KnowBe4
Eric is a veteran information security professional with over 20 years' experience in the medical, aerospace manufacturing and defense fields. He is the former security manager for the 2nd Regional Cyber Center-Western Hemisphere and holds CISSP, CISSP-ISSAP, MCITP and ITIL v3 certifications, among others. He has managed the technical integration and functional testing of multi-million-dollar enterprise level technology projects within the Department of Defense, as well as large military security programs. Erich has worked with information security professionals around the world to provide the tools, training and educational opportunities to succeed in the InfoSec industry.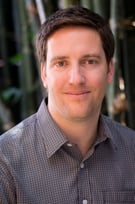 Zane Lackey, CSO, Signal Sciences
Zane Lackey is the Co-Founder / Chief Security Officer at Signal Sciences and the Author of Building a Modern Security Program (O'Reilly Media). He serves on multiple public and private advisory boards and is an investor in emerging cybersecurity companies. Prior to co-founding Signal Sciences, Zane lead a security team at the forefront of the DevOps/Cloud shift as CISO of Etsy.

Tim Buntel, Threat Stack VP of Application Security Products
Tim Buntel is VP of Application Security Products at Threat Stack. Prior to this role, Tim has built globally recognized software businesses for 20 years at startups, midsized companies in transition, and the largest global brands, including Atlassian, Adobe, Microsoft, and XebiaLabs with an emphasis on developer tools and platforms; helping developers build better software. He is also a founding mentor and Board member at Smarter in the City, a non-profit high-tech accelerator with a mission to diversify Boston's startup sector by providing support and resources for local minority-run ventures.