Sponsored By
May 15,2019
11 AM ET
Digital Transformation and DevSecOps are the buzzwords du jour. Increasingly, organizations embrace the notion that if you implement DevOps, you must transform security as well. Failing to do so would either leave you insecure or make your security controls negate the speed you aimed to achieve in the first place.
So doing DevSecOps is good... but what does it actually mean? This talk unravels what it looks like with practical, good (and bad) examples of companies who are:
Securing DevOps technologies - by either adapting or building new solutions that address the new security concerns
Securing DevOps methodologies - changing when and how security controls interact with the application and the development process
Adapting to a DevOps philosophy of shared ownership for security
In the end, you'll have the tools you need to plan your interpretation of DevSecOps, choose the practices and tooling you need to support it, and ensure that Security leadership is playing an important role in making it a real thing in your organization.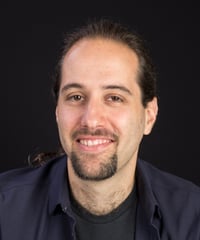 Guy Podjarny, Co-Founder & CEO, Snyk
Guy Podjarny (@guypod) is a co-founder at Snyk.io, focusing on open source and cloud security. Guy was previously CTO at Akamai following their acquisition of his startup, Blaze.io, and worked on the first web app firewall & security code analyzer. Guy is a frequent conference speaker, the author of "Responsive & Fast", "High Performance Images" and the upcoming "Securing Open Source Code".