June 21, 2018
11 AM EDT
Security often isn't the top priority for many developers, who already are juggling multiple projects and deadlines. In fact, security seems to get in the way of keeping up with the pace of business. However, developers control a critical piece of the security puzzle and need to be engaged in the security cause—no longer can they stand by and say the responsibility for security lies in the hands of the security team. Rather, security must be built-in from the start.
In this webinar, Secure Code Warrior CTO Matias Madou will look at what we as security professionals have been doing wrong and how agile, DevSecOps and DevOps are changing the role of the developer. Madou will discuss current best practices and ways in which they often fall short of the goal of building in security from the start, and will share new methodologies being deployed at multiple global organizations that make developers want to be part of the solution.
Madou will be joined by Alexandre Pluvinage, head of Cybersecurity and Fraud Awareness at ING Belgium and ING BD Netherlands, who will discuss how his team engaged developers to think with a security mindset and how they rolled out a security program for developers, and share the results of the program to date.

Matias Madou
Matias is the CTO of Secure Code Warrior where he is responsible for leading the company's technology vision and overseeing the engineering team.
Matias has more than 15 years of hands-on software security experience and has developed solution for companies such as HP Fortify, and founded a company called Sensei Security. Over his career, Matias has led multiple application security research projects which have led to commercial products and boasts over 10 patents under his belt. When he is away from his desk, Matias has served as an instructor for advanced application security training courses and regularly speaks at global conferences including RSA Conference, Black Hat, DefCon, BSIMM, OWASP AppSec and BruCon. Matias holds a Ph.D. in Computer Engineering from Ghent University, where he studied application security through program obfuscation to hide the inner workings of an application.
Twitter: @mmadou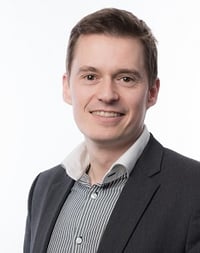 Alexandre Pluvinage
Alexandre is Head of Cybersecurity and Fraud awareness at ING Belgium and ING BD Netherlands and also the Head of the Awareness Track at the Belgian Cybersecurity Coalition.
With his team, he is responsible of the awareness towards ING employees and customers around secure behavior in order to reduce the cyber risks. Alexandre is also administrator of the ING Global license for Secure Code Warrior.

Twitter: @apluvinage