Sponsored By Security Boulevard
June 24,2019
1 PM ET
On-premises infrastructures increasingly are being left behind in favor of cloud-native environments that are more agile. However, the software-defined nature of this infrastructure, including containers, servers and networks, also makes them more vulnerable to attack. What can be done to address the security of cloud-native environments from a DevOps perspective? This webinar will examine the security challenges cloud-native environments present and offer up some best DevSecOps practices.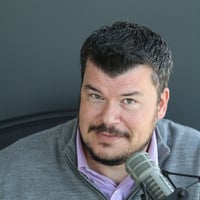 Ben Newton, Director of Product Marketing, Sumo Logic
Ben is a veteran of the IT Operations market, with a two-decade career across large and small companies like Loudcloud, BladeLogic, Northrop Grumman, EDS, and BMC. Ben got to do DevOps before DevOps was cool, working with government agencies and major commercial brands to be more agile and move faster. Ben began his Sumo Logic journey spending 5 years in product management and now, running product marketing for Operations Analytics at Sumo Logic. His latest project, Masters of Data, has let him combine his love of podcasts and music with his love of good conversations.

Shiri Ivtsan, Product Manager, WhiteSource
Shiri is an experienced cloud solutions architect and product manager and holds a B.Sc. in Industrial Engineering and Management. Prior to joining WhiteSource as a product manager, Shiri worked for various companies where she held roles in R&D, such as solutions architect, R&D team leader and product manager.

Vikram Kapoor
Co-founder, CTO
Lacework
Vikram Kapoor is co-founder and CTO at Lacework, and leads the company's strategic technology and architecture roadmap. Prior to Lacework, Vikram led Bromium's engineering team in delivering solutions supporting Bromium's vision and business goals. Prior to this, Vikram managed the Database Storage Engine group at Oracle RDBMS and was lead architect for Exadata technologies. Vikram was also Development Manager for the protocols group at Oracle where he designed components of the NFSv4 server. Vikram also held senior engineering roles at Pillar Data Systems and Valicert and is a prolific inventor who holds several patents.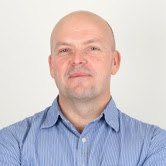 Colin Domoney, Veracode
Colin has a long and varied career in producing secure, rugged and trustable software and hardware products covering a range of industries from military, consumer, medical, automotive to financial services. Colin has recently built and consulted on large scale AppSec programmes, and is an expert and enthusiast on all things DevSecOps. Colin maintains his wide range interests and is currently working with Cloud Native technologies in their application toward solving challenges facing security teams in their transition toward mature DevSecOps processes. Colin is also a regular conference speaker and DevOps instructor.