Sponsored By Signal Sciences
May 29,2019
1 PM ET
Software development is changing. It is now measured in days instead of months. Microservice architectures are preferred over monolithic centralized app architecture, and cloud is the preferred environment over hardware that must be owned and maintained.
In this webinar, we examine how these new software development practices have changed web application security and review a new approach to protecting assets at the web application layer.

Attendees will learn:
The changes in development models, architecture designs, and infrastructure
How these changes necessitate a new approach to web application security
How development teams can effectively stay secure at the speed of DevOps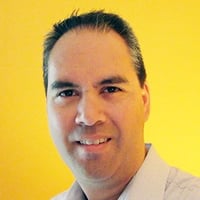 Brendon Macareg, Product Marketing, Signal Sciences

Brendon Macaraeg leads product marketing for Signal Sciences which protects the web presence of the world's leading brands. Prior to Signal Sciences, Brendon led product marketing for CrowdStrike Services, the incident response and professional services division of CrowdStrike Inc. Prior to CrowdStrike, Brendon spent several years at Symantec leading product marketing efforts for both the Norton consumer brand of information security products and Symantec's enterprise mobility and endpoint management solutions. Prior to Symantec, Brendon managed online product development across a variety of verticals from event ticketing to travel and technology at companies including Live Nation Entertainment, Viking River Cruises, United Online and Excite@Home.