Sponsored By Security Boulevard
December 9, 2019
11 AM ET
The push to the cloud has introduced a previously unknown level of agility to many organizations, but sometimes at the expense of data security. Human error often is the cause of cloud security blunders, putting sensitive data at risk and causing real damage to companies in terms of financial liability and loss of reputation. This webinar discusses some of the more overlooked aspects of cloud security and offers up some best practices for ensuring data in the cloud is truly secure.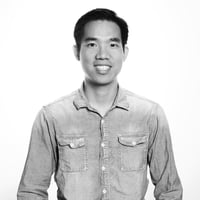 Brian Joe, Senior Director, Product Management, Signal Sciences


Brian Joe is Senior Director of Product Management at Signal Sciences, where he is responsible for all growth-related product management initiatives. Previously, Brian was Director of Product Management at Verizon Communications and spent 14 years leading product for their DDOS, WAF, Bot Mitigation, DNS, VPN, Networking, Storage, and Video Streaming domains. Brian received his MBA at New York University's Stern School of Business and his BS in Computer Science from UCLA.

Shiri Ivtsan, Product Manager, WhiteSource
Shiri is an experienced cloud solutions architect and product manager and holds a B.Sc. in Industrial Engineering and Management. Prior to joining WhiteSource as a product manager, Shiri worked for various companies where she held roles in R&D, such as solutions architect, R&D team leader and product manager.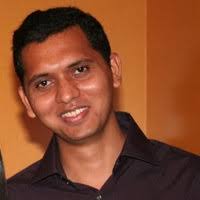 Vikram Varakantam
Head of Products, Lacework
Vikram is a long term veteran of the Security and Cloud domain, he has experience in managing SaaS products and service portfolios in area of Cloud Security to include Next Generation Firewall, IPS, and Managed services.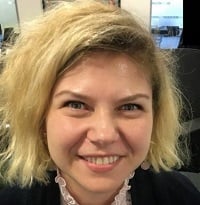 Fulya Sengil, Senior Solutions Architect, Veracode
Fulya is responsible for delivering technical presentation explaining products, security and compliance to customers and prospective customers in a highly scalable SaaS environment, and conferring with technical staff of customers to assess application security needs and to determine system requirements.
She has more than 10 years of experience in software development, testing and security in various mobile and cloud-based architectures.
Prior to joining Veracode, she managed a number of different projects related to mobile payment systems as project manager, in addition to leading test automation, QA and business analysis teams.
Fulya has a BS and a MS in Computer Science from Karlsruhe Institute of Technology in Germany and is awarded with several agile and test certifications from ISTQB and Scrum Alliance. In her spare time, she is learning foreign languages and playing instruments.
Twitter: https://twitter.com/fsengil
LinkedIn: www.linkedin.com/in/fulyasengil