Sponsored By Contrast Security
July 30, 2019
1 PM ET
So your engineering team is using CI / CD and churning out code at a frenetic pace. It is unclear where the risk is, what controls to focus on and where in the SDLC to introduce those controls. Mahesh will introduce a practical, risk-based, PCI aligned approach to introducing security automation into the CI / CD pipeline to surface critical issues, shorten remediation time without bottlenecking the release. This approach will allow Engineering, Security and Internal Audit to ship product with confidence. Finally, he will touch on the concepts of interactive analysis (IAST) and runtime protection (RASP) as key tools in this approach.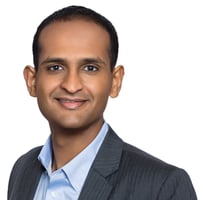 Mahesh Babu, Director & General Manager - RASP, Contrast Security
Mahesh leads the RASP (Contrast Protect) team at Contrast Security. He takes every opportunity to tell everyone how Contrast has fundamentally changed application security for the first time since he started working in security 10+ years ago. Mahesh has seen the industry evolve as a researcher, consultant, and practitioner within a large bank. He began his career as a security researcher at the CERIAS center at Purdue University. He then went on to build and scale large security & privacy programs a Senior Manager & architect for HSBC Information Security & Risk. He also spent time as a consultant at Deloitte and Booz & Company. Mahesh has a BS in Computer Science and MS in Information Security from Purdue University and an MBA from Duke University.