February 22, 2018
11 AM EDT
Once again cybersecurity rose to the top of the news in 2017. Unfortunately, 2018 doesn't seem to hold any change in news of breaches and security incidents abating. But there are technologies on the horizon that could change the equation. What will 2018 look like from a cyber perspective? We asked our top writers at Security Boulevard to give us their best analysis based on their areas of expertise. We then reached out to some of the leading lights in the industry and ask them to join us for an open discussion on our writer's findings and give their views on what will be the big stories in cybersecurity in 2018.
We invite you to join us in this discussion as we explore a look ahead at Cybersecurity in 2018. All attendees will also receive a copy of the ebook, as well as the slides of the event.

Jeannie Warner, Security Manager, WhiteHat Security
Jeannie has worked in security since 2001, with detailed work in analysis and operations, product management, product marketing, senior operations management, and occasional forensics investigation and compliance. She is an advocate and evangelist for security process maturity, and finding integration points for application and network security as the "big picture" in managing risk.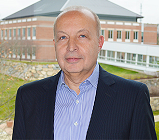 Joseph Feiman, Chief Innovation Officer, Veracode
In this role, Joseph is responsible for advanced technologies that drive innovative detection and protection strategies. Joseph is a recognized industry leader with nearly two decades' experience in application development and security, analyzing the market for Gartner Research.
Prior to joining Veracode, Joseph was a research vice president and Gartner Fellow, focusing on application and data security within the enterprise security research team. A trusted advisor to CISOs around the world, his work earned him two Gartner Thought Leadership Awards and excellence award. Joseph is widely credited with shaping the application security market and creating the runtime application self-protection (RASP) category, an innovative approach to protecting applications from cyberattacks. Jospeh is well recognized and sought after speaker at industry events and has helped shape the dialog on security and information risk for enterprises. Prior to joining Gartner, he worked for American Greetings, where he served as manager for the Advanced Technologies Group, for seven years.
Joseph earned his Ph.D. from Institute of Informatics at the Academy of Sciences, Moscow.